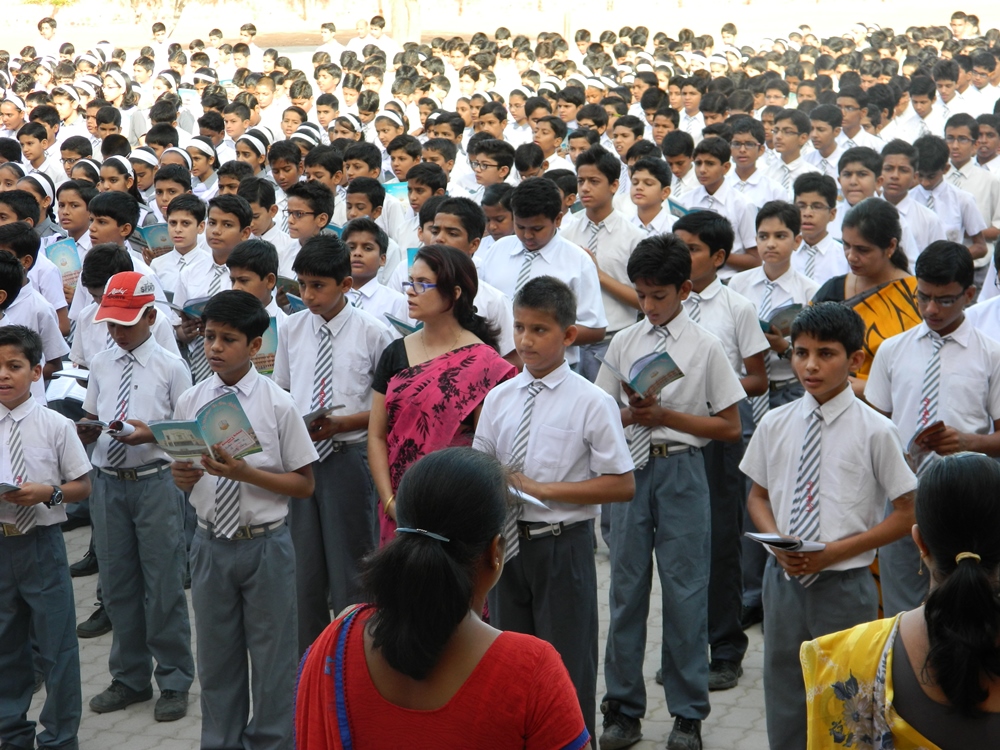 Our School & Its Aim
St. Anselms School, Nagaur, is named after its patron the great St. Anselm who was an eminent intellectual and a spiritual leader of his time. This school is a minority institution and is under the management of the Gyandeep Education Society, Jaipur a Registered Body having as its President the Bishop of Jaipur Catholic Diocese. It is a link in the chain of the many Christian Minority Schools run by the same Society in Rajasthan. This school is affiliated to Central Board of Secondary Education (C.B.S.C) Delhi.
The School aims at imparting a sound intellectual, physical and moral education to the students so that they turn out to be good and upright citizens of our country, zealous to work for the betterment of society in which they live.
While the medium of instruction is English, Hindi is given equal importance as a language. The school is planned till class XII for boys and girls with Science and Commerce at plus two level from 2013-14 session onward.